Your trusted security partners
From our security experts to our software engineers, the Ontic team's purpose is to help security professionals work faster, smarter, and better in every way possible. We're more than a software provider — we're a community of security colleagues dedicated to your success.
To keep people safe and make organizations stronger by creating intelligent connections between humans and critical data
Our values show
in the way we treat
our clients and each other
We believe good always wins. Doing the right thing isn't always the easiest or fastest path, but it is inherent to who we are as individuals and as a company.
We seek to understand others' perspectives and take them into account when we make decisions. This applies to how Ontic interacts with clients and how we treat each other as teammates.
We aim to be best-in-class in everything we do. From the people we hire, the quality of our product, and how we bring our brand to life, we are building not only for the company we are today but the company we will be tomorrow.
We know if you talk the talk, you've got to walk the walk. Keeping our word and delivering on our promises to both our clients and to each other is foundational, especially in the industry we are serving.
We are always improving. If we don't know the answer today, we will work together to find solutions. We move fast, take an iterative approach in all we do and won't slow down even when there are obstacles in our way.
We pair security expertise with software excellence to empower you
Our software is deeply informed by industry-leading security experts who understand the real-world challenges today's security teams face. Pairing our security expertise with top-notch software engineering talent is our competitive advantage.
Ontic's award-winning products, people, and culture
2023
APPEALIE SaaS Award - Security
2022
APPEALIE SaaS Award - Security
2023
Frost & Sullivan Global Digital Intelligence Company of the Year
2022
Frost & Sullivan Global Digital Intelligence Company of the Year
2022
Frost Radar: Digital Intelligence Solutions Growth & Innovation Leader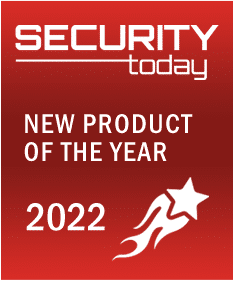 2022
Security Today New Product of the Year - Real-Time Threat Detection
2023
Security Innovator Award - Manish Mehta
2023
SIA WISF Power 100 - Cindy Marble
2022
SIA WISF Power 100 - Dr. Marisa Randazzo
2022
IFSEC Security Executive Honoree - Dr. Marisa Randazzo
2021
Most Influential People in Security - Fred Burton
2023
Austin American-Statesman Top Workplace
2023
Fortune Best Workplace in Texas
2023
Fortune Best Workplace for Millennials
2022
Built in Austin Best Place to Work
2022
Austin American-Statesman Top Workplace
2022
Fortune Best Small Workplace
2021, 2022, 2023
3x Great Place to Work Certified
Ontic is led by seasoned corporate security, protective intelligence, and SaaS executives with in-depth experience in security and risk management for top brands.
SVP, Operations & Chief of Staff
Key advisors
Meet Our Board
The Ontic Center for Connected Intelligence Leaders
Executive Director of
Protective Intelligence
Executive Director of Threat Management
Onticians are a group of thinkers, doers, and innovators all dedicated to empowering today's security teams. From our own company culture to our participation across the security industry, we're striving to elevate the practice of corporate security.
We do more than build award-winning software
At Ontic, we're transforming the practice of corporate security. We do it with four seamless products powered by the Ontic Platform. We also do it by bringing leading security thinkers together and sharing trusted resources created for security teams everywhere.